I wanna be
Where the people are
Welcome to the Glee Forum Favourite Disney Song Competition!
This is actually something I've wanted to do for a really long time, and in this new dystopian world order I think a little happiness is in order.
You guys know the drill. To participate, simply list 25 ranked songs. As is customary on Glee Forum, any list that goes under that number will have its points halved. Up to ten unranked honorable mentions are optional but not required.
Any song with multiple releases (for example, the pop, film and live-action versions of 'Beauty and the Beast') are considered the same in terms of nominations. So you can't nominate any one version specifically, just the song in general. But feel free to share your preference!
To keep things as straightforward as possible, all songs released as part of any Disney or Disney/Pixar movie, stage musical or TV show are eligible - whether it's Aladdin or Toy Story or Mary Poppins. So yes, you can nominate songs from High School Musical.

As some of you know, I am currently at college every day for ridiculous amounts of time so this competition may move a little slower than others depending on my workload. Nonetheless, this thread will be open for at least a week so you have plenty of time.

Good luck!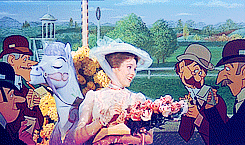 UPDATE: Travis and I are having multiple breakdowns over Disney Channel programming, so I've decided to open up the eligibility to also include Disney TV shows! As a result, I've made it a little easier with a Top 25 instead of 15.